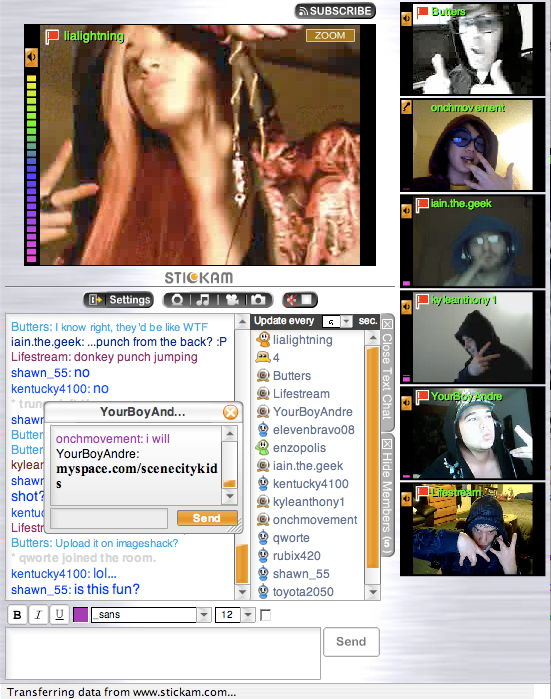 I came across this fun sight and of course i joined it out of pear pressure, and trying to keep up with the trend.
This Stickam.com is really getting me hooked. The site is mainly for webcam (isight) users, and its a huge community of people video chatting and making virtual friends from all over the world! Its just so much more personable and on real time!
As hard as it was, i still managed to get a hang of it pretty quick (2 full days), and i have to say, I AM IN LOVE WITH IT!!
(above is a picture of my new group of friends on Stickam.com)
Myspace and youtube....time to step your game up!!